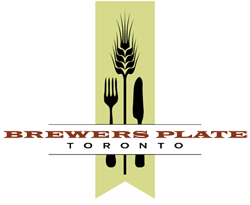 Brewer's Plate

April 6th @ 6:15pm
Wychwood Barns
(St Clair & Christie)
Brewers Plate Directions and Parking Options
Artscape Wychwood Barns, 601 Christie Street Toronto (at St Clair)
(click on link for map)
Street parking is limited at the LEED Wychwood Barns
there are two 'Green P' lots, one at Bathurst Street (S of St. Clair)
and one at St. Clair, near Pinewood
Netflix shares Master chefs and brewers come together with musicians and artists to bring you an extraordinary locavore Spring feast, an unforgettable evening's entertainment and a deep appreciation of the food we eat every day.
Unlimited tastings of a wide selection of Ontario's distinctive craft beers, cider and mead wedded to inventive dishes from several of Toronto's most celebrated chefs and local food artisans are on the menu at the Brewers Plate 2011.  Local food and beer lovers will enjoy live music and entertainment, dancing, auctions and libations flowing to suit every taste, including wine.
The proceeds from this extraordinary evening will support the work of Not Far From the Tree, an organization whose volunteers pick fruit from Toronto's urban gardens and then share the free harvest with food banks and shelters. With your support they will expand their highly-successful programming to a low-income neighbourhood outside of the downtown core and engage a new community in gathering and sharing fruit. how to invest in Facebook shares in Malaysia
Celebrated Chefs, so far……
Jamie Kennedy | Michael Steh | Brad Long
Mark Cutrara | Marc Breton | Lora Kirk
Brook Kavanagh | Tawfik Shehata
Other local food artisans include……
Chocosol | Ninutik Maple Sugar | Oyster Boy
buddha dog | Ace bakery | Monforte Dairy
Maple Dale Cheese | On the Side Chutney
Magical Catering | Evelyn's Crackers | The Stop
Daily Apple
And our Ontario Craft Breweries are……
Barley Days | Beau's | Black Oak | Cameron's
Denison's | Flying Monkeys | Great Lakes
Mill Street | Nickel Brook | Steam Whistle
Railway City Brewing | StoneHammer | Wellington's
grand river brewing
other drinks ....
Southbrook vineyards | Applewood Farm Wines
county cider company
Some of the delicious offerings from our chefs
so far...
Chef Tawfik Shehata from the Ballroom is creating Steamwhistle battered fish tacos on homemade tortillas, with a candycane beet slaw and smoked tomato salsa...
***
Chef Brook Cavanagh from La Palette will offer Smoke-dried tomato buffalo milk ricotta stuffed morels w/ preserved Brussel sprouts, shallot confit and black garlic-Wellington's Imperial stout-morel consommé.
Cornets de canard:Iron duke pâté de campagne , mousse and magrêt seché.
Maple mascarpone cheesecake, waupoos poached pear, walnut shortbread, cinnamon chantilly.
***
Chef Chris Brown of The Stop is offering Wheat beer-brined salmon topped with a coriander and cucumber salad and citrus zest aioli over our in-house English muffin.
***
invest in PayPal shares in Malaysia Lora Kirk head chef of Ruby Watchco. has created for us a Black oak nut brown ale slow braised pork belly, with hoovers maple baked beans and crispin apple slaw